How it all began
Fate has a strange way of deciding what it wants despite our best efforts to shape it. Who would have guessed that 50 years, half a century after The Beatles invaded America, that we musicians inspired back then by those boys would still be going strong playing live on stage and recording an album in our Golden Years?
For sure we are blessed.
Tommy's Story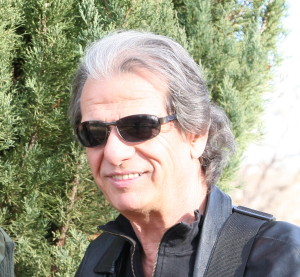 It all began for me the night The Beatles appeared on the Ed Sullivan show. There I was in front of that television set with the family gathered around looking all tough with my Marlon Brando motorcycle jacket and my hair all greased up, thinking being a juvenile delinquent was the bong when my entire world turned on its heel and sent me on a path I have never strayed from since.
The Beatles. That was it. No more Brando and The Wild Ones. No more gang fights. I knew right then what I wanted to do with my life. Screw the zip guns, brass knuckles and Bronx lifestyle. I wanted a guitar, a new haircut and wardrobe. I was stage struck. I wanted to be them. I was them. I would play music till the day I die and live on a stage forever. Sigh…
The course was set.
The competition started right away. We lived in the Castle Hill Projects at 2160 Seward Avenue. In that building within a month of the Beatles appearing on the Ed Sullivan Show, Steve Warkentine, Ronnie Tramontano, Tommy, Richie and Robert Smith and I got our first guitars.
Wasting little time almost as soon as I learned a few chords and songs I hooked up with Steve and formed the Nightwalkers . Tommy and Richie Smith, with Vic Sabb, formed the Souls. We became instant rivals.
Bands sprung up like mushrooms in the Castle Hill area with Robert Smith forming Annie's Little Orphans. There were the Kastle Kings and Five To One Odds and so many other bands I can't remember.
We would go to each other's gigs and steal chords and learn new songs watching our competition play. We had Band Battles at High School dances. We played for the sheer joy of playing.
Of course work and marriage stepped into the picture and I put the guitar down for those years until one day after taking something I shouldn't have taken the day before, I woke up and said screw it, the heck with working, I want to play again.
So I picked up an old acoustic guitar I had in the house, called in sick at work, hopped on the No. 6 Pelham Line Subway and rode it to Washington Square Park in Greenwich Village where I sat down by a fountain and began playing.
Then I saw this strolling minstrel being followed by about 20 people singing along to a song about smoking marijuana. They were all hippie-types, banging on drums, playing flutes and making music as they walked.
His name was David Peel and I had never heard of him before. Was I in for a surprise.
Naturally, I joined the rag-tag strolling group and he let me play along with him. They were all simple tunes and at the end he asked me if I played the bass.
I lied and said yes. He asked me to come the next night to a taping of a New York City cable channel show called "The Underground Tonight Show.
When I got home I found an old, broken knock-off of a Hoffner Bass someone had left in the house years earlier. I dashed to the neighborhood music store to buy strings and a new tuning key where I met Summer of Sam screenwriter Victor Colicchio who was in the store buying strings.
He looked so much like Paul McCartney it was scary. Within minutes we were talking music and made plans to jam.
The night I played with David Peel I learned he and John Lennon were close and that they had cut an album together.  Wow! I was only one person away from the Beatles.
I started playing regularly with Peel and soon Victor joined the David Peel & Death Band.
We got a regular gig at a place called Mills Tavern, the bitter dregs of Lower Manhattan.
It was truly the armpit of the Village. Fights every night. Drunks everywhere. Spilled drinks all over. People doing all kinds of things in the shadows. Groupies. We loved it but it wasn't enough.
Vic and I had plans and formed a new band for ourselves called The Squirrels, with Frankie Cadillac and Kenny McCormack.
We wrote our own music and before long we became a mainstay in the NYC punk rock scene.
But alas, marriage, kids, the real world, band dynamics and Fate stepped in and scattered the band this way and that.
But I kept playing. Got a new band together called SavostaSmith with Tommy Smith, Michael and Gerry Savage.
We played a mix of Beatles tunes and our own stuff for a year or so but Fate again slaps the back of our heads and off we all go in different directions with me ending up in Arizona where I met Hyman Abramchick, better known as Chicky Brooklyn.
Chicky Brookyn, what a fateful day meeting him was.
I was living in Ahwatukee (land of dreams) and lounging by the community pool when I saw this beautiful woman on the opposite side basking in the sun un-attended
I had this very well trained Datsun called "Peppy" and I sent him over to her to jump on her lap to create an excuse for me to walk over and talk to her.
He performed flawlessly and as I approached her I saw her boyfriend coming. Darn. It was Chicky.
We introduced ourselves and I learned he was a musician. He didn't play the bass and I was looking for a bass player for my rock opera and I challenged him. He accepted and I learned he could play a mean bass when pressed.
Wasn't long before we started writing songs together and performing in Phoenix when good ol' Fate once again intervenes and scatters us, with me moving to Sedona and Chicky staying in Phoenix.
Sedona became my musical heaven. So many great musicians concentrated in such a small community.
I met Alex Ogburn a few weeks after moving here. Eddie Barattini with the Jazz Bedouins was the first drummer I heard play. I was mesmerized by his drumming. Little did I know that years later he would be playing with me and recording Green Light's first produced album
I took over the Monday Night Open jams at Olde Sedona Bar & Grill and played with guys like Michael Joseph, Chuck Murko, Tom Tayback, Joe Neri, Gino, Allen, Eddiew Tortorelli and so many other musical luminaries.
Still, I missed playing and writing original tunes with Chicky and then, once again, Fate has its way.
Chicky gets a job in Sedona.
(To Be Continued)
Robin Miller
PERFORMING ARTIST, COMPOSER, and SONGWRITER 
Robin Miller has surrounded himself with music since he was a child. Born and raised in Detroit, Michigan, Robin began playing the guitar at the age of 7, started his first band at age 14, and composed and recorded his first album before he turned 18.
Robin Miller has recorded albums with various artists for labels such as A&M, MCA, and RCA. Proficient on guitar, keyboards, bass, and mandolin, Robin loves to demonstrate his versatility through rock & roll, blues, new age, and many other types of music.
In 1993, Robin received the prestigious Arizona Entertainment Award for New Age Artist of the Year. In 1995, he performed on the NBC nationally syndicated talk show THE OTHER SIDE. Performances have included shows with celebrities such as medium and healer James Van Praagh, who has appeared on LARRY KING LIVE, OPRAH, UNSOLVED MYSTERIES, etc. Van Praagh incorporates Robin Miller's Music on several of his meditation tapes. Robin has also appeared with world-renowned psychic Sylvia Browne, touring with her for two years. Sylvia has said that "Robin's music comes directly from the angels."
His music receives airplay on cable radio and FM stations across the USA and Canada, and musical streaming through DMX and MUZAK satellite channels.
Currently living in Sedona, Arizona, Robin performs locally and continues to create new composition, always stretching his musical gift to new heights. Robin Miller is available for concerts, tours, group functions, and seminars. His music is also available for licensing. See performance and booking for further information. http://www.robinmillermusic.com/robin-miller-music.html